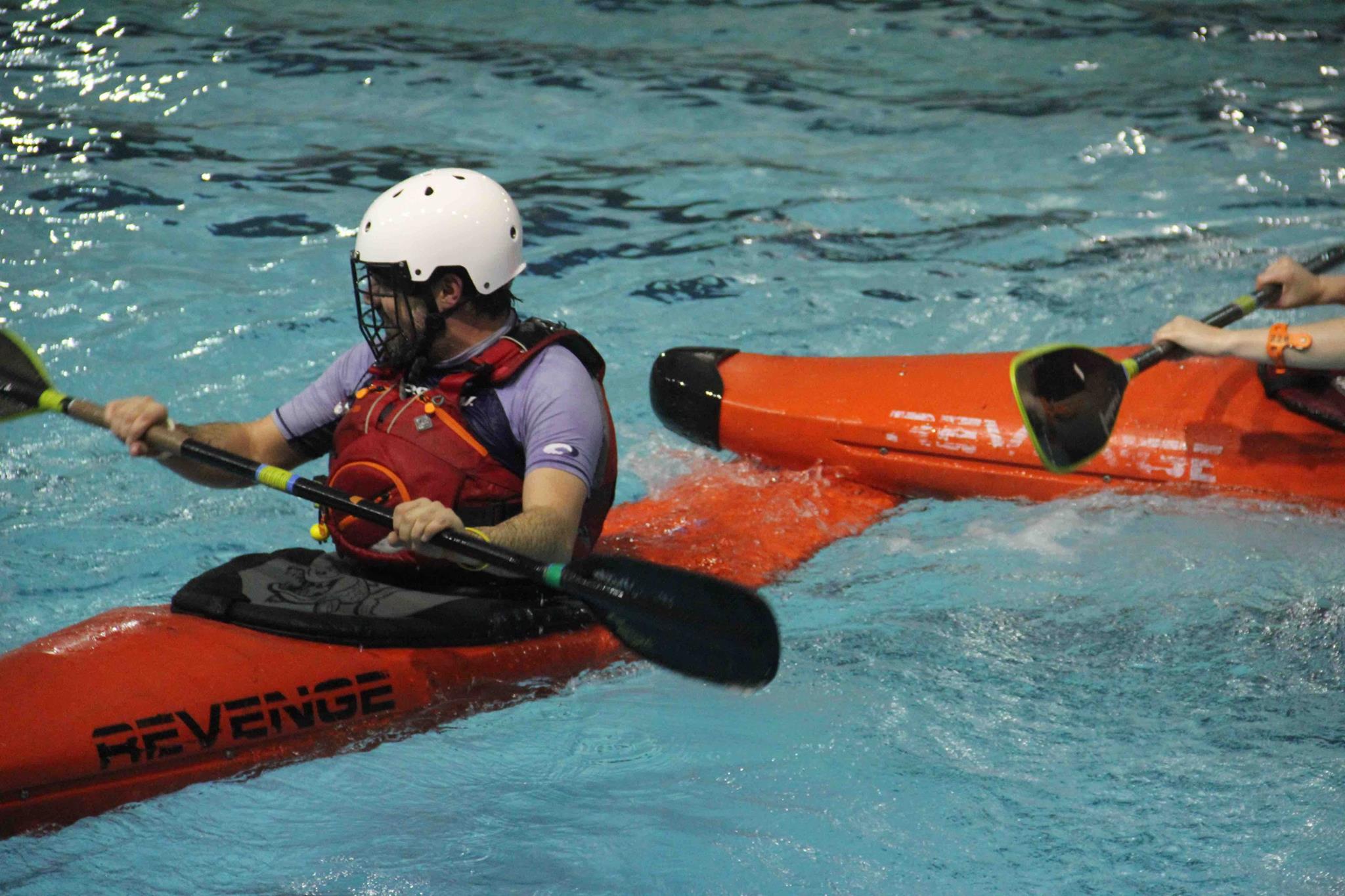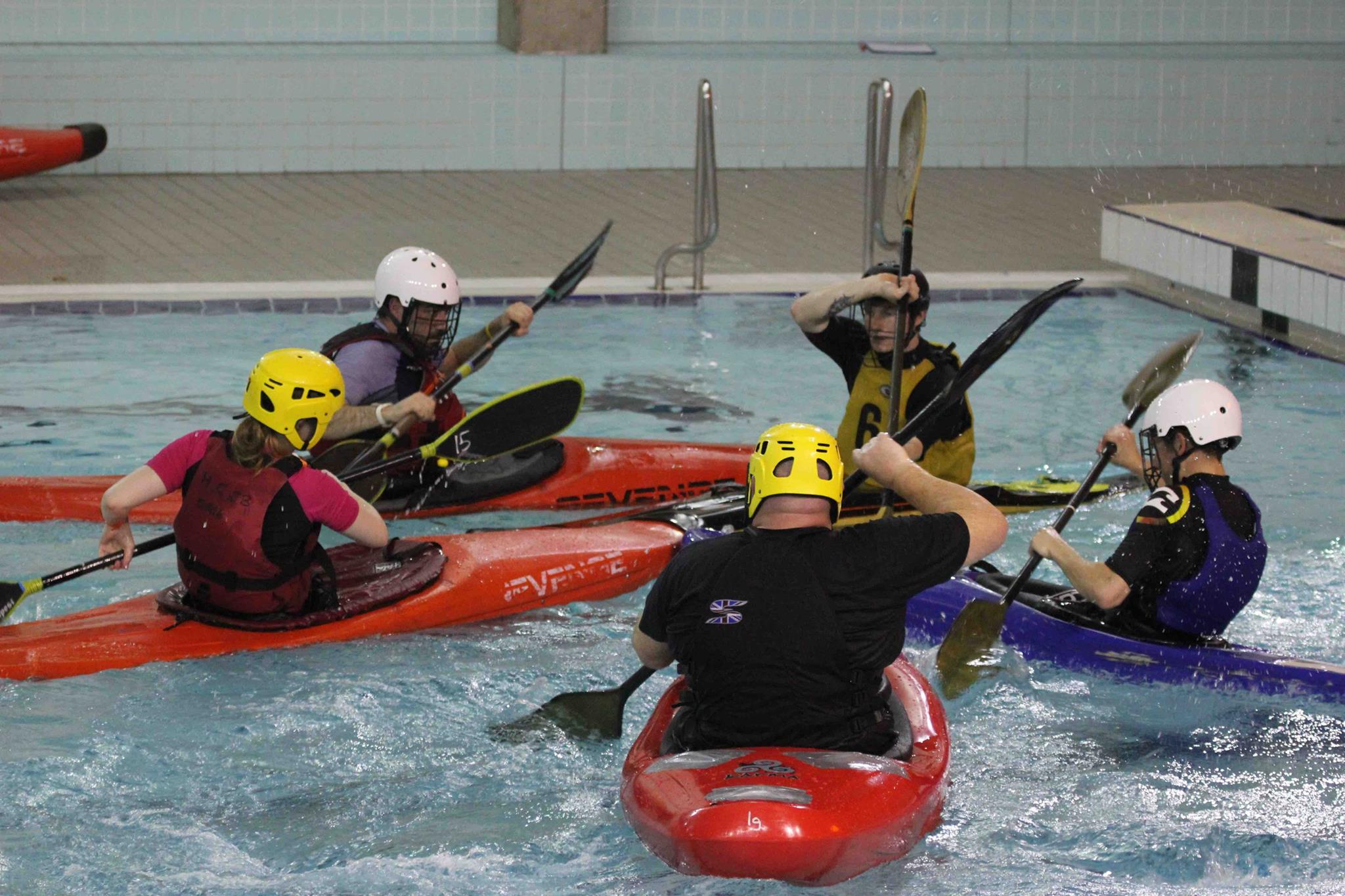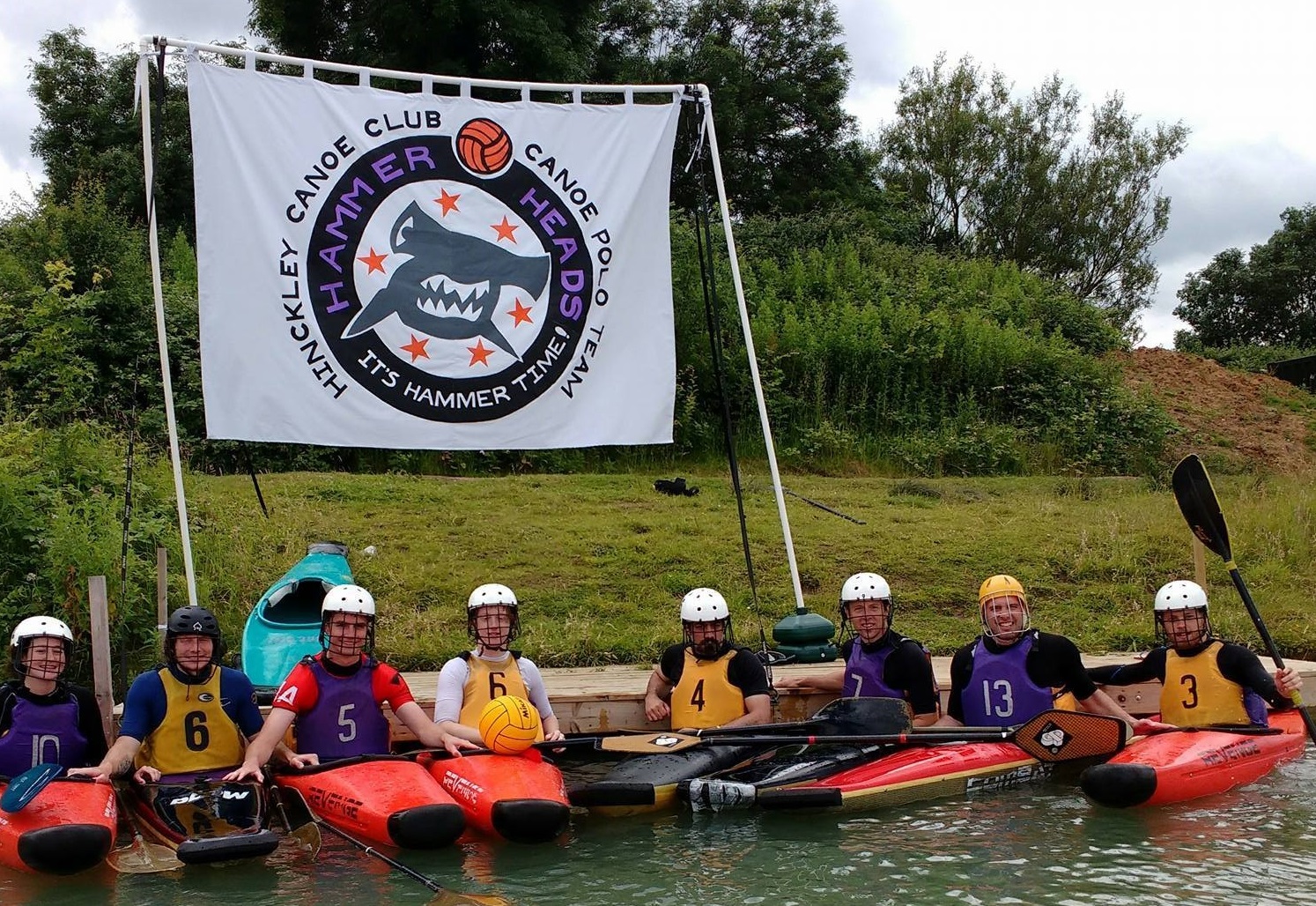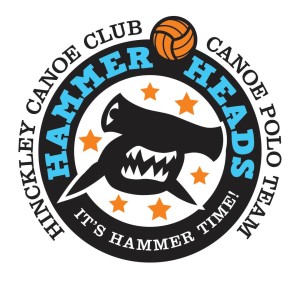 HCC Hammerheads is the polo team within Hinckley Canoe Club.
Sessions run on a Sunday evening 8pm till 9pm at Pingles Leisure Centre in Nuneaton
All sessions are £7.50 weekly or £28 monthly per person and must be booked and paid for in advance. This session is for members only.
You will be practicing ball skills, tackling, boat control and lots of practice in game situations.
The team joined the polo league this year and is rapidly moving up the rankings in Division 4, showing great promise to go far. We also play friendly matches with local clubs that allow us to socialise and develop our skills in a real life game.
Buoyancy aids and helmets are essential for this session. If you want to attend but don't have a kayak or a way of transporting a kayak please email polo@hinckleycanoeclub.co.uk and we'll see if we can arrange something for you.
To get involved, for further information or to book your session please email polo@hinckleycanoeclub.co.uk or speak with Aylwyn at the lake.