Dale Clarke – Trip Leader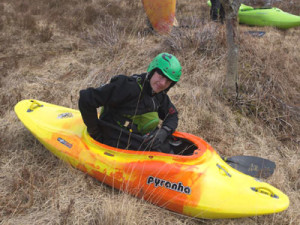 I have been in the club for 7 years and I have become a coach and trip leader.
My parents first forced me into a boat at 6 months old and I haven't been able to get out since. I enjoy all aspects of paddlesport including White Water and Touring in both canoe and kayak.
I have completed multiple canoe expeditions for my D of E (Duke of Edinburgh) Awards and have a wide range of experience on White Water Rivers.
Dave Clarke – Trip Leader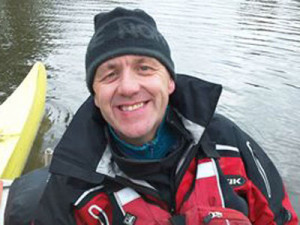 Hi I'm Dave, I am a designated trip leader for Hinckley Canoe club. I lead trips on a variety of touring rivers in canoe and kayak, I run introduction to white water and can also lead in a moderate white water environment. I can assist on sea kayak trips.
I really like to see and encourage paddlers from all abilities to get out on river trips.
Martin Aldridge – Trip Leader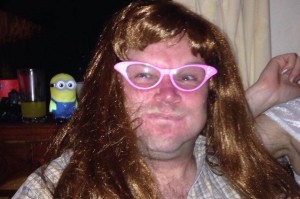 I started White Water Kayaking in 2009 after my now wife decided it would be a good idea.
After a quick trip down the Wye and an introduction course, we joined our local club who developed our paddling skills.
Since those early days, I now also equally enjoy Open Canoeing and Sea Kayaking, trying to get on the water in one form or another as often as possible.
In recent years I have found myself leading Open Canoe trips, from multi day overnight wilderness expeditions in Scotland, through to Grade 2/3 white water in the Lakes.
Nikki Aldridge – Trip Leader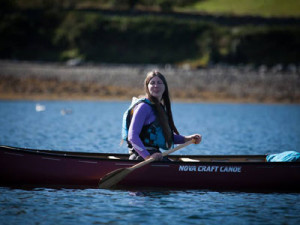 I first got into paddling properly in 2009, when I persuaded my now husband to give it a try, and in no time at all we had joined our local club. I love everything from white water kayaking to sea kayaking and from white water canoeing to canoe expeditions, as well as playing around on a SUP.
Since I started paddling I've been lucky enough to paddle white water in the French Alps, do a couple of multi-day sea kayak expeditions around Vancouver Island, Canada and a few overnight canoe expeditions in Wales and Scotland… at varying levels of wilderness!
I've been leading canoe trips for about 4 years and white water and sea kayak trips for about a year.
Fraser Watson – Trip Leader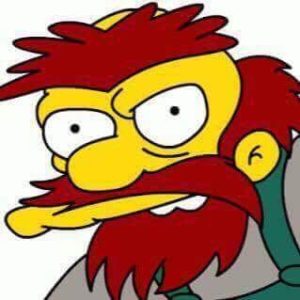 I first started kayaking in August 2015 when I joined HCC. It didn't take long for the kayaking bug to take hold and I've progressed from there, expanding my skill set where I can in kayak, open canoe and sea kayak.  I enjoy all aspects of paddling but particularly love white water Kayaking.
Michael Ward – Trip Leader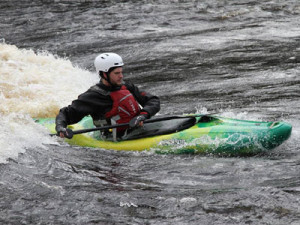 Hi, I'm Mike. I have paddled with Hinckley canoe club for 2-3 years.
Predominately my focus is on White Water Kayaking and in the last couple of years I have seen myself paddling the steep rivers of the Alps, and floating over slides and waterfalls in Scotland. Recently I have started to work towards the 4 star White water Leadership Award, so that I can take a more active role for club organised white water trips, and hopefully within the next 5 years I will find myself working up the coaching ladder.
Penny Spooner – Trip Leader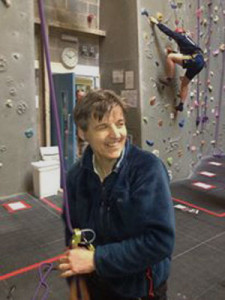 I first paddled 30 years ago whilst at Plymouth Polytechnic. Since then I have had a go at Slalom and competed in Div 2 K1.
My boating now ranges between attempting playboating at the Nene White Water Centre, to running open boat expeditions to Scotland on lakes and rivers.
Jonny Bennett – Trip Leader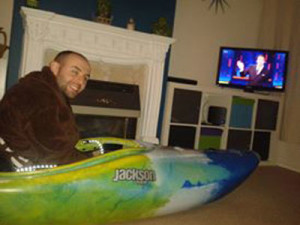 Hi my name is Jonny, I have been paddling for 9 years mainly focusing on white water kayaking.
My favourite paddling destination is the French Alps. I have also paddled in Switzerland and Austria as well as England and Wales.
I like to see people progress in confidence and ability and try to run a number of club trips every year on grade 3 / 4.
Aylwyn Barton – Trip Leader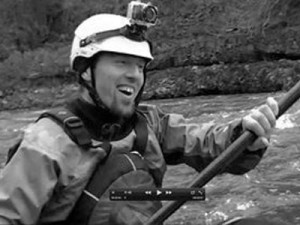 I was first introduced to canoeing and kayaking when I was a Cub Scout many years ago. Since then I've been involved in many different sports, some at a very high level and some just for enjoyment. But there has been one constant throughout my entire life; watersports and paddlesport. I've tried pretty much all types of craft but my favourites have got to be canoe polo and white water kayaking, with white water canoeing a very close 3rd. As a coach hopefully my passion for paddlesport and fun for the sport comes across, especially my competitive side, having coached a brand new team of canoe polo players in 2016 made up of paddlers new to canoe polo and ending up coming forth in a regional League for 2016/17 . What I love about paddlesport is that, either competing or just out on a paddle with friends, you're always having fun and making memories.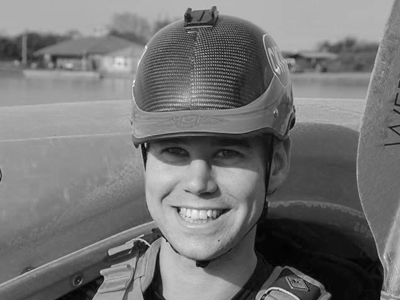 I first became involved with paddlesports at 18 and have been making up for lost time ever since.
Through work and play I've been lucky enough to paddle throughout the UK and Ireland, Iceland, Nepal and the Middle East.
I love being on the water and can think of no better way to spend a day than playing my way down a section of fun rapids with a group of like-minded nutters.
Martin Stretton – Assistant Trip Leader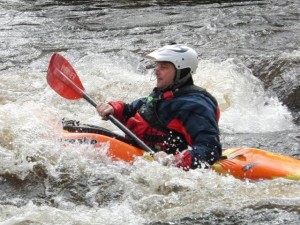 Hello I'm Martin. I first started paddling in the Army back in the 80's. After a very long break I completed my 1 star course with my teenage son Sam, whilst on holiday. We loved it so much we decided to join Hinckley Canoe Club in 2010. I love most types of Kayaking and Canoeing, but at the moment I'm particularly interested in Canoe River Running and Kayak White Water. I have been coaching and leading since 2014 and love to introduce new paddlers to the sport. I am also an active member of the HCC Committee.
Richard Matthews – Assistant Trip Leader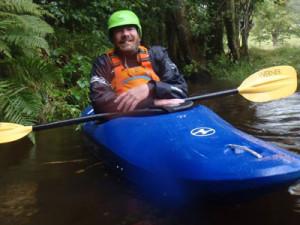 Hello I'm Richard. I've paddled with Hinckley Canoe Club for around 7 years now. I love most types of Open Canoeing and Kayaking, but at the moment I'm particularly interested in Whitewater and River Running.
Neil Smith – Assistant Trip Leader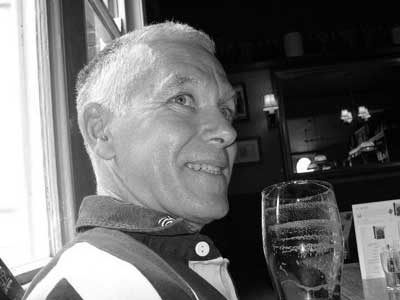 Hi I'm Neil, I started paddlesport at the tender age of 49 when my daughter Alice and I went to HWATC in 2013 having being inspired by the 2012 London Olympics.
In 2014 we joined Hinckley Canoe Club, the best move ever. I'm happy to paddle in a canoe or kayak but do prefer white water kayaking.
In February 2015 I qualified as a paddlesport coach, thanks to the club for encouraging me to give it a go. I love being on the water whether it's coaching, paddling white water or flat water trips. I also do a pretty good river bottom survey if you need one.
Ro Puttergill – Assistant Trip Leader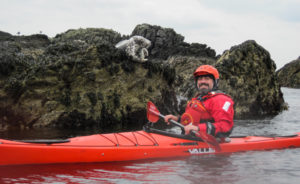 Hi. I'm Ro. I've been paddling with the club since July 2015 and I love it. I'm into white water kayaking, touring, open boating, sea kayaking, polo… anything on the water really. I'm a level 1 coach and I help out club leads and might organize and run the odd flatwater trip.
Phil Riley – Assistant Trip Leader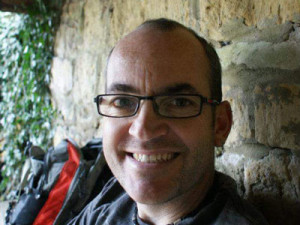 I passed my 1 star award when I was 14 and still have the badge (note from editor – which was a very very long time ago now so I'm surprised he remembers). I returned to kayaking in 2010 when my daughter was doing her D of E and have carried on from there. As well as being a member at HCC I also paddle at Anker Valley in Nuneaton where I've been known to compete in the odd marathon race.
I'm equally as happy in canoe as I am kayak and equally as bad in both 🙂
Nick Topley – Assistant Trip Leader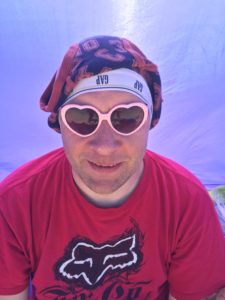 Kayaking since april 2015 I have gone on to undertake my White Water Kayak Leader training (4* as was) hopefully passing that in the not too distant future. I am also a level 1 coach and enjoy most paddlesports I have tried.
Matt Kendall – Assistant Trip Leader